Loading

---

---

---

---

---

---

---

---

---

---

---

---

---

---

---

---

---

---

---

---

---

---

---

---

---

---

---

---

---

---

---

---

---

---

---

---


---
SPRING-SUMMER 2015 FASHION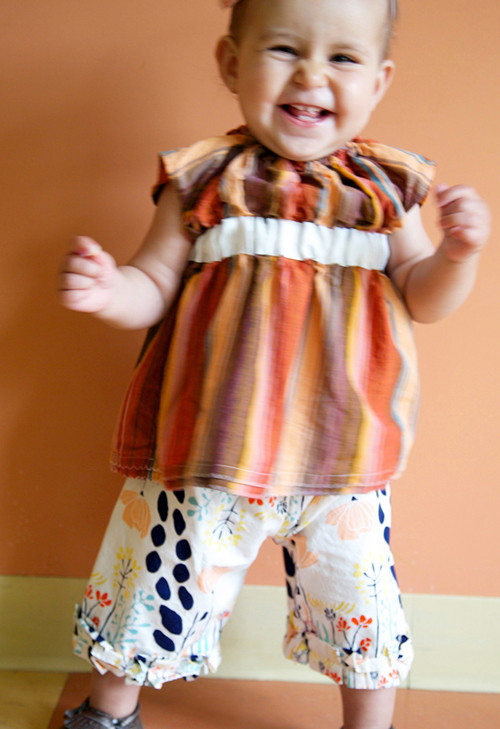 Cindy Estes at Seam, debuts Chalk & Water, her spring 2015 line rife with unique, easy shapes and a happy-making palette of blue, coral and gray. The tot wears the Mary top with Estes' signature gathered bodice band, and the Rose Baby pants in Grove. The girlfriends in blue wear the Tilly and Meghan Dresses, both in Delft. (Fits 6 months to 16. Contact manufacturer for pricing.) For more information, call 800-474-4055, or visit seamcollection.com. (designer preview)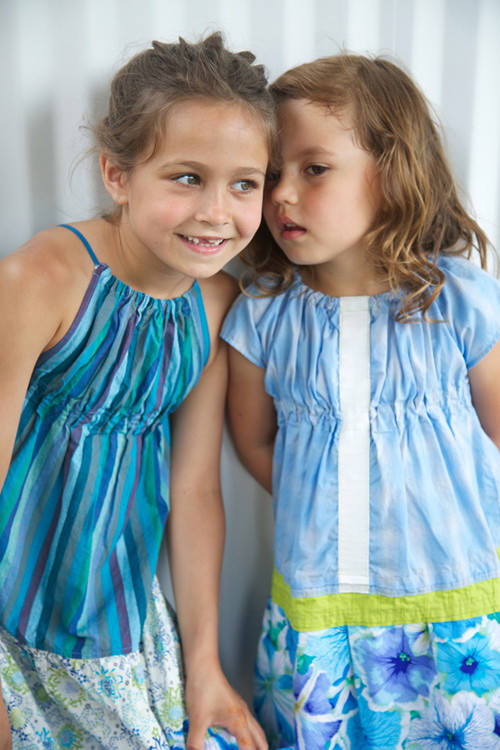 ---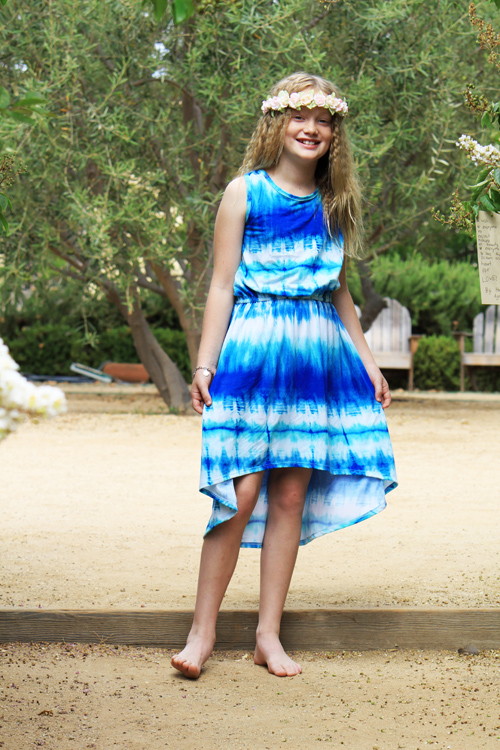 Ary at Stella Industries introduces her exotic, free spirited spring/summer collection 2015. Rich colors predominate with patterns such as the high/low Lisa Dresses' indigo ombre, and the deep pink Chase top and Masud pants printed with lava lamp-like undulating waves. Visit stellaindustries.com.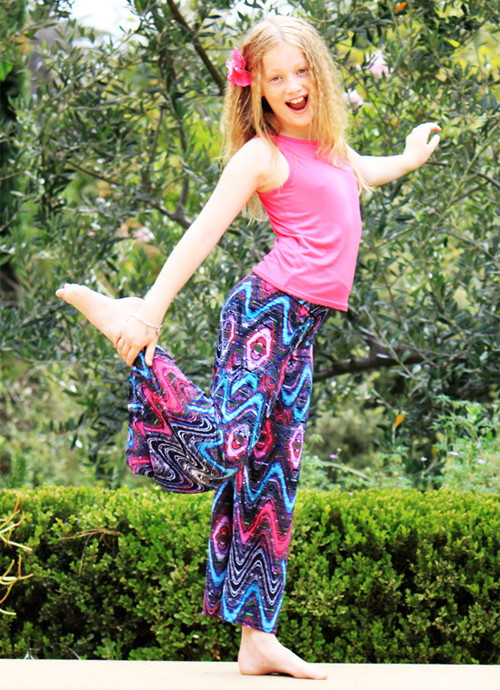 ---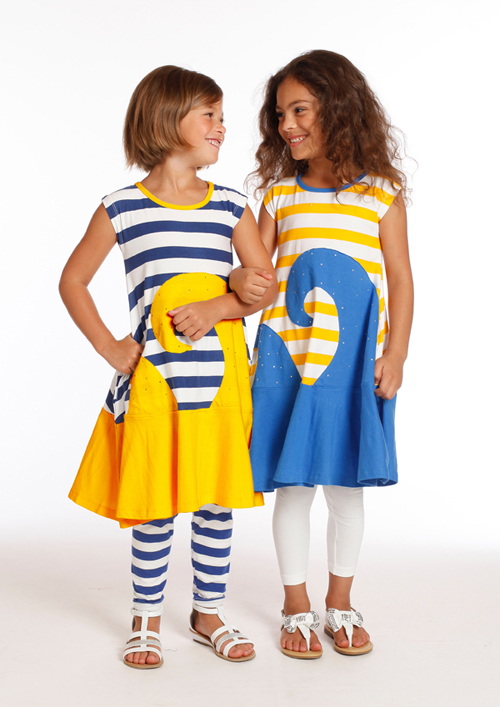 Life at the beach brings waves of color and fanciful motifs at KidCuteTure. For spring-summer 2015, designer Natasha Pantelyat drapes cotton knit Jersey in unexpected and delightful ways, splashes the pieces with big dots and stripes, or appliqués the outfits with a variety of sea creatures. On land, the designer turns to larger-than-life flowers. Colors range from make-you-blink brights to more subdued hues. (Fits 3 months to 14 years, $12-$42 wholesale.) For more information, call 609-216-7490, or visit kidcuteture.com. (designer preview)


---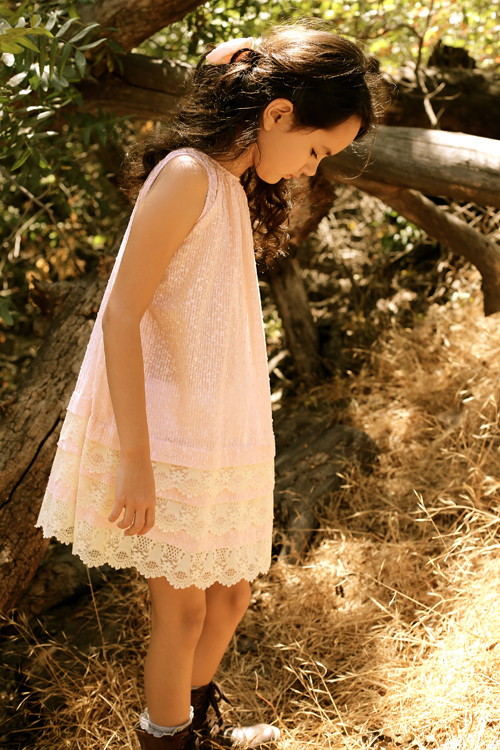 Bonnie Matthews at Blu Pony Vintage launches a spring 2015 collection that's rich in charm and Old World elegance. Working in a palette of dusty pastels and neutrals, Matthews' shapes, such as the A-line edged in lace, are cut to catch breezes. When she uses patterns, they're meant to enhance the garment's silhouette (and the wearer), not take center stage. (Fits 2 to 14 years, $12-$56 wholesale.) For more information, call or visit bluponyvintage.com.

---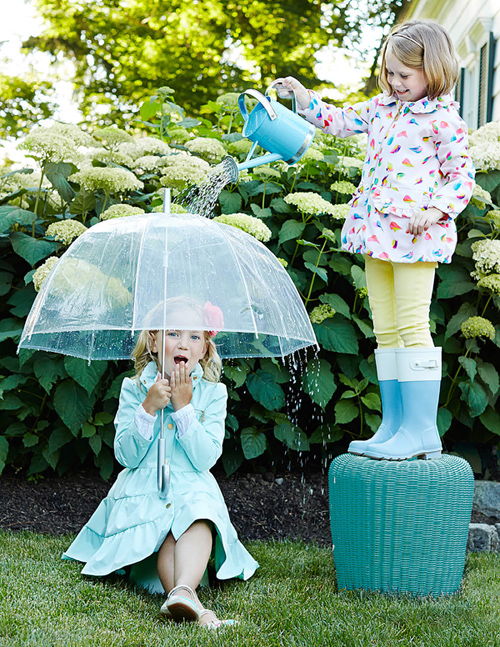 Oil & Water launches In Full Bloom, a collection for spring 2015 with custom patterns for a one-of-a-kind look. Owner and designer Amy Wismar teams up with textile stylist Tawfik Mounayer, whose "classic American sportswear with a couture sensibility" perfectly complements Wismar's "fashion-focused twists on American sportswear." Mounayer, who is known for his clothing line Tribune Standard and design work for Isaac Mizrahi, creates hand-painted patterns featuring multicolored raindrops and abstract florals, meant to be wearable art. (Fits 2 to 14 years. $30-$60 wholesale.) To see the entire collection, visit booth 1918 at the upcoming Children's Club. For more information, call 203-722-4963 or visit oilandwater.com. (designer preview)


---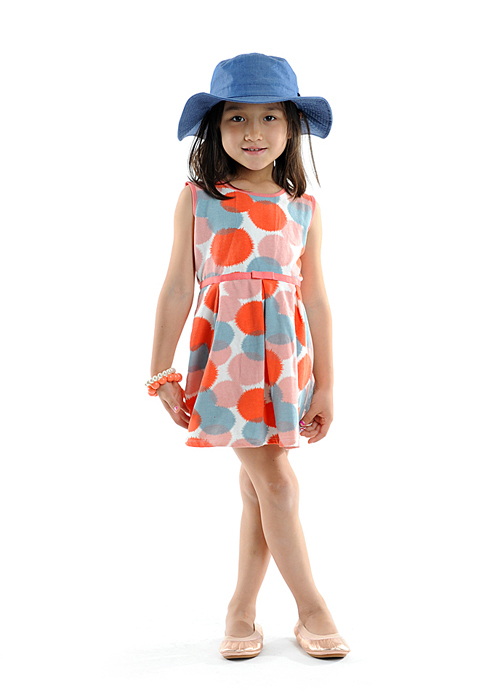 It's a season of change at Appanman. "We went back to the drawing board, hiring new design staff and keeping the process very focused," says owner Lynn Husum. The evolving collection now includes custom-designed allover patterns, new silhouettes and merchandising options, sure to please Appaman's loyal clientele. One sophisticated new pattern is the Dot, an ikat-like print that energizes a classic A-line. (Fits 3 months to 10 years. Contact manufacturer for pricing.) To see the entire collection, visit booth 2009 at the upcoming Children's Club. For more information, call 212-460-5480, or visit appaman.com. (designer preview)


---

Bali-based Spinach Mafia makes their second showing at the upcoming Children's Club (booth 2530). Designer Claudia Horlin-Smith, who creates and manufactures the apparel and sandals in Bali, offers Girls Just Wanna Have Fun, a spring-summer 2015 collection of tie-dyed swimsuits, dresses and cover-ups in bright tones as well as elegant indigo and white. Embellished leather sandals complete the look. (Apparel: Fits 6 to 14 years. $24-$36 wholesale. Leather Sandals: Fits 9-4.5. $29-$32.50.) For more information, visit spinachmafia.com. (designer preview)


---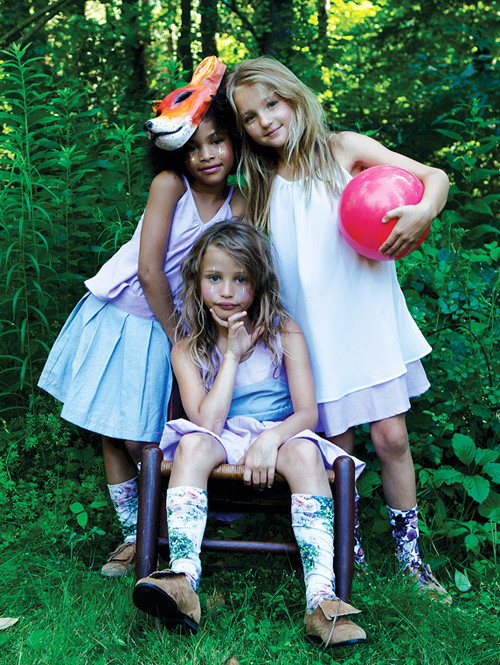 Attention bird watchers! A.Birds' spring 2015 collection has hatched. Look for simply shaped tanks and circle skirts in fragile pastels, and lace dresses that are pure romance. (Fits 2 to 12 years, $9-$70 wholesale.) To see the entire collection, visit booth 2007 at the upcoming Children's Club. For more information, call or visit abirdbaby.com. (designer preview)


---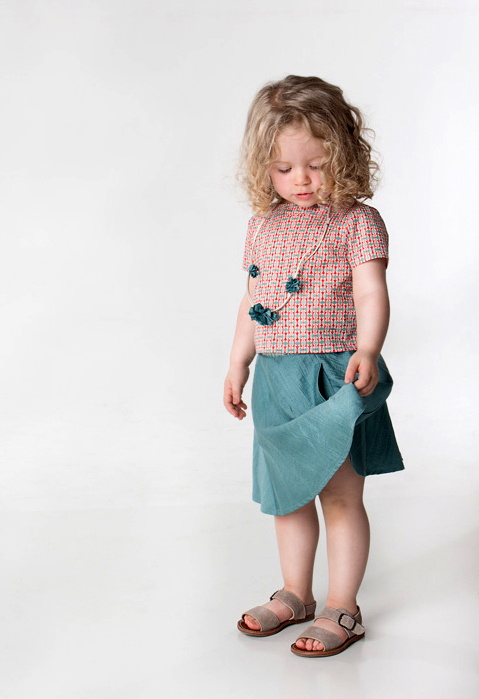 Milan-based Amelia launches a spring 2015 collection that nails casual elegance. Colored in a sophisticated palette of pale gray, coral, acid, dusty teal, khaki and white, the pieces are without adornment and easy to move in. Some early favorites include the simple acid colored tank and tile-print dirndl; a cap sleeved blouse and simple pleated skirt; and for boys, a delightful print shirt and narrow cuffed pants in a serene shade of teal that runs through the line. (Fits NB to 8 years.) See the collection at the upcoming Playtime New York. (Contact Drew NY showroom for prices.) For more information, call 718-232-0012 or visit ameliamilano.it, drew-ny.com. (designer preview)


---


LOOK FOR MORE KIDS FASHION TRENDS ON THESE SOCIAL SITES:

---