ON THE INSIDE WITH TINA BARRY
At the 2010 ABC Kids Expo in Las Vegas: Children's Accessories
HAIR
NO SLIPPY HAIR CLIPPY
Homebase: Vacaville, CA
Annie Salyer's popular collection of no-slip, no-tug headbands, clips and barrettes includes the Karielle group of mod stitched hairclips ($4 wholesale). Reminiscent of the 1960s, the item adds the perfect touch to a funky outfit.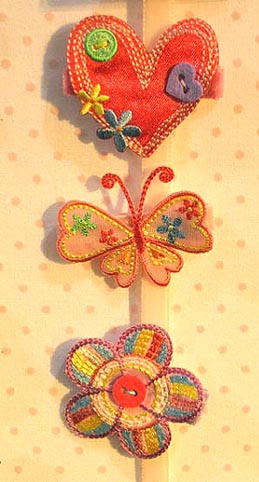 Tel: 925 846-8570
E-mail: order@hairclippy.com
PIPPI TAILS
Homebase: Los Angeles, CA
Elisa Lysiak's Pippi Tails innovative hair clips made from bottle caps are the ultimate multi-taskers. Not only do they hold back hair, but they dress up a shirt collar, backpack - anywhere a girl needs a little bling ($5.95-$6 wholesale).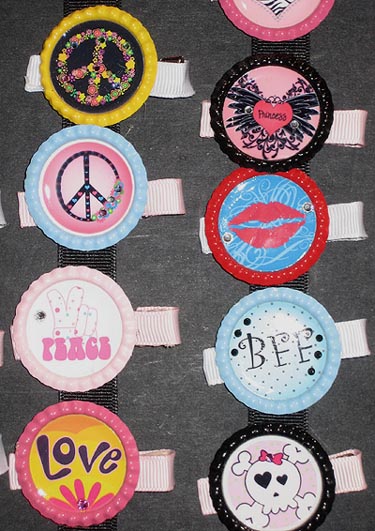 Tel: 213 688-8377
E-mail: TreehouseShowroom@yahoo.com
PIXIE BOWS
Homebase: Liguna Niguel, CA
Newcomer Sharon Tanner debuted with a collection of whimsical felt hairclips and headbands ($2.75-$8 wholesale, fits NB to 9 years). She keeps the colors bright, and the animal, floral and initial motifs clean and simple for a modern look.
Tel: 949 276-9851
E-mail: Sharon@pixiebows.com
HATS:
JAIME RAE HATS
Homebase: Atwater, CA
Jamie Rae Wells introduced new sunhats with her signature lush bloom ($6.50-$14 wholesale, fits NB to 4 years). In a word: adorable!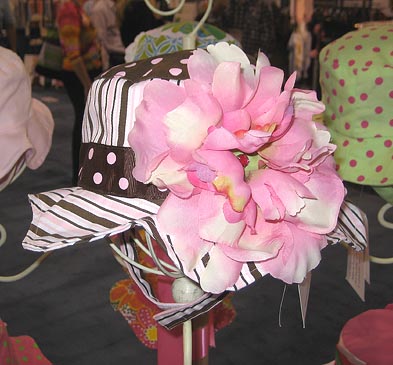 Tel: 209 676-2269
E-mail: Info@jamieraehats.com
SAND CASSEL KIDS BY GOORIN
Homebase: San Francisco, CA
For over 100 years, Goorin Brothers has produced fashionable, beautifully crafted adult hats. This is their third year manufacturing the Sand Cassel Kids children's styles, and the items, like the straw and plaid boaters, are just as trendy and made to last as the men's and women's sizes.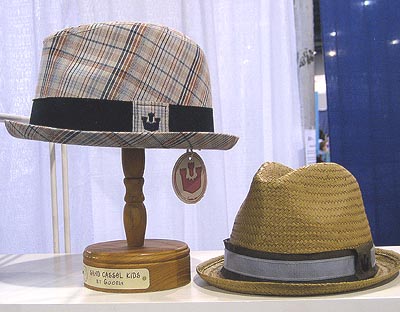 Tel: 877 428-1895
E-mail: Websupport@goorin.com
BELTS:
MYSELF BELTS
Homebase: St. Louis, MO
The Myself Belt, created by Danielle Eason and Talia Goldfarb, allows children to use a belt without the hassle of a buckle. The Myself Belt ($7.45-$8.75, $10 wholesale with personalization, fits 2 to 10 years), available in several materials and with lots of cute motifs, closes with a simple Velcro tab.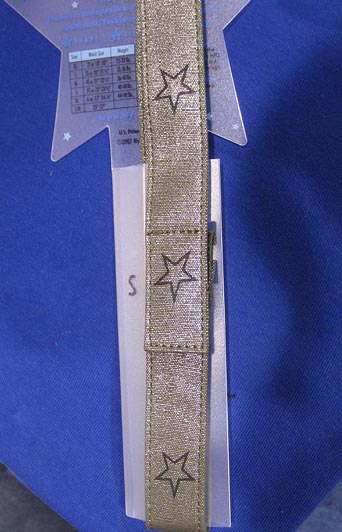 Tel: 314 863-2358
E-mail: Sales@myselfbelts.com
Originally published November 18, 2010
Back to Tina Barry